Travelling 30 mins via public transport may seem like a short journey to some , but it does seem a tad far for me at times. I have been spoiled badly . Staying near town makes going places like Chua Chu Kang , Woodlands ( you know, the far end of our island) seemed like eternity. Comparatively, going to Bukit Timah that day seemed like a piece of cake...quite effortless :) The company and food were the draw! I was on my way to lunch and coffee with Ruth :D
After a light lunch at the hawker center, ( had delicious boiled soup thanks to Ruth's recommendation ) , we took a stroll to Carpenter and Cook. If you are familiar with Kim's Korean restaurant, then you will know where to locate this retro and whimsical cafe cum vintage shop
Do not be decevied by the quiet location . It was bustling with ladies enjoying coffee and tarts behind those glass doors..
Oh, do look out for Tweedledum at the entrance ,all ready to welcome you to the cafe :)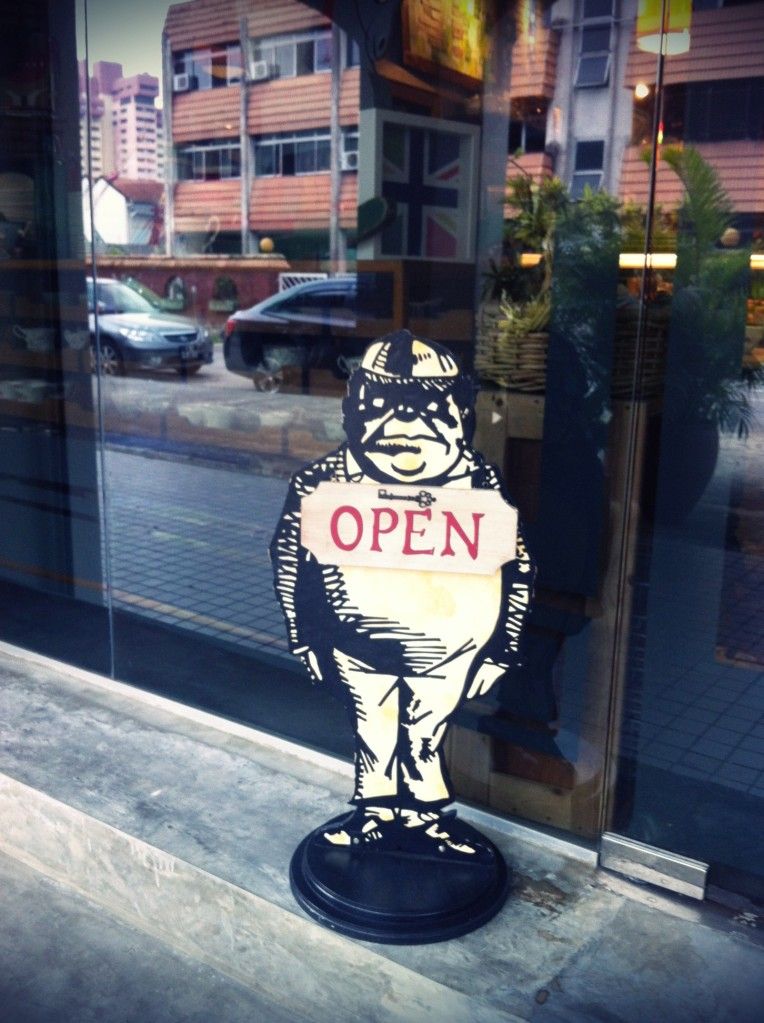 You will be smitten by what this cafe has to offer, just like how Ruth & I were when we stepped in!
Hmm..thing is, should I be telling you the down side of this place? Oh alright.. Let's see-- it does get very noisy, like market place noisy when it is packed. Also, the serve staff may appear to be somewhat curt and 'cold' when you ask for food recommendations ( Ruth received a rather hostile vibe from her) . Plus, it is afterall a a cafe cum vintage fitting outfit, so there are not many tables available. You may have to use the big communal table ( seems common these days at such cafes ) so your heart to heart talk may be overheard by other table mates :P
But really, you will be won over by the vintage items they have stocked in the shop and those pretty tarts and cakes waiting for you in the display shelves!!
Peekture time!
Sit back, relax and enjoy :D
pretty fruit tarts!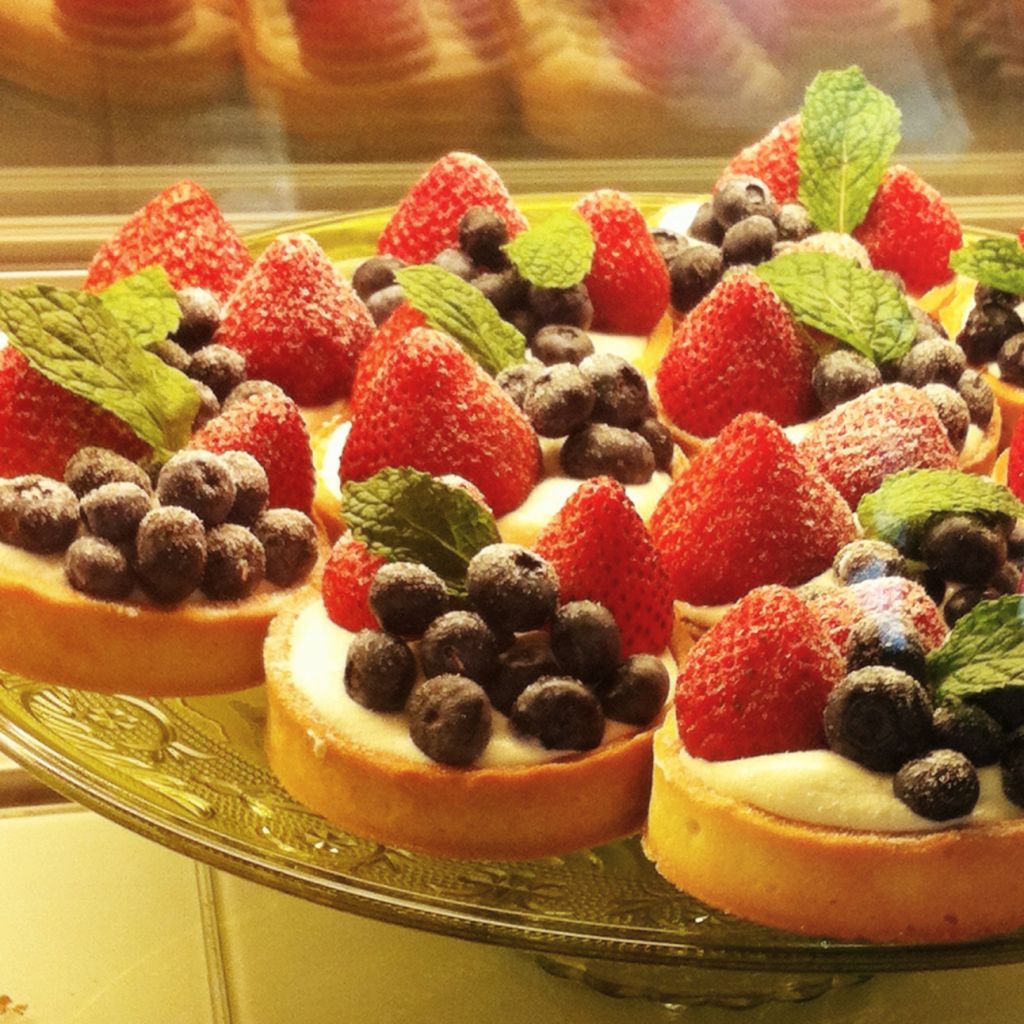 Passion fruit meringue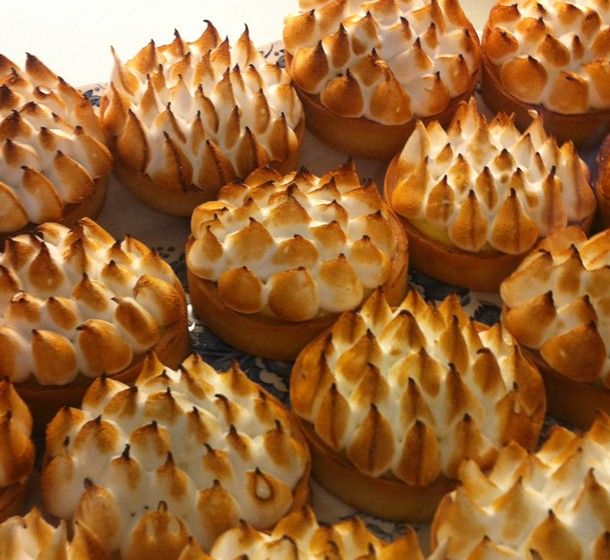 ------------------------------


The things you see in this photo are all for sale!
Yes, down to the very chair you sat in..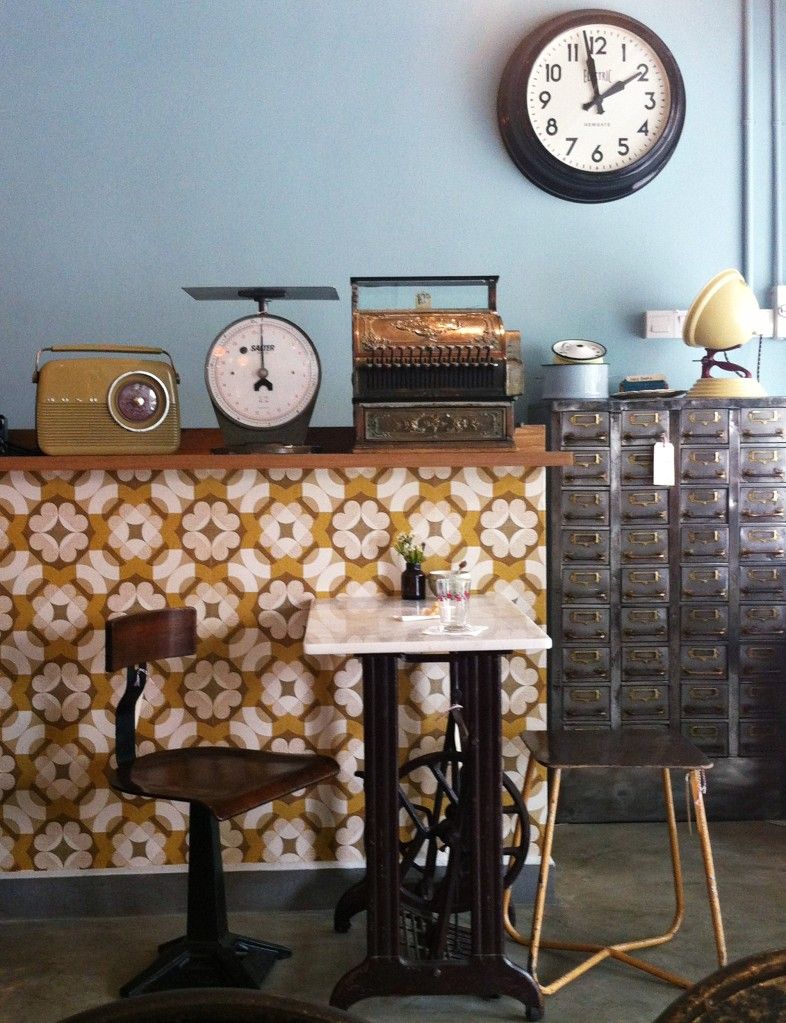 ++Topdown shot of what we ordered ++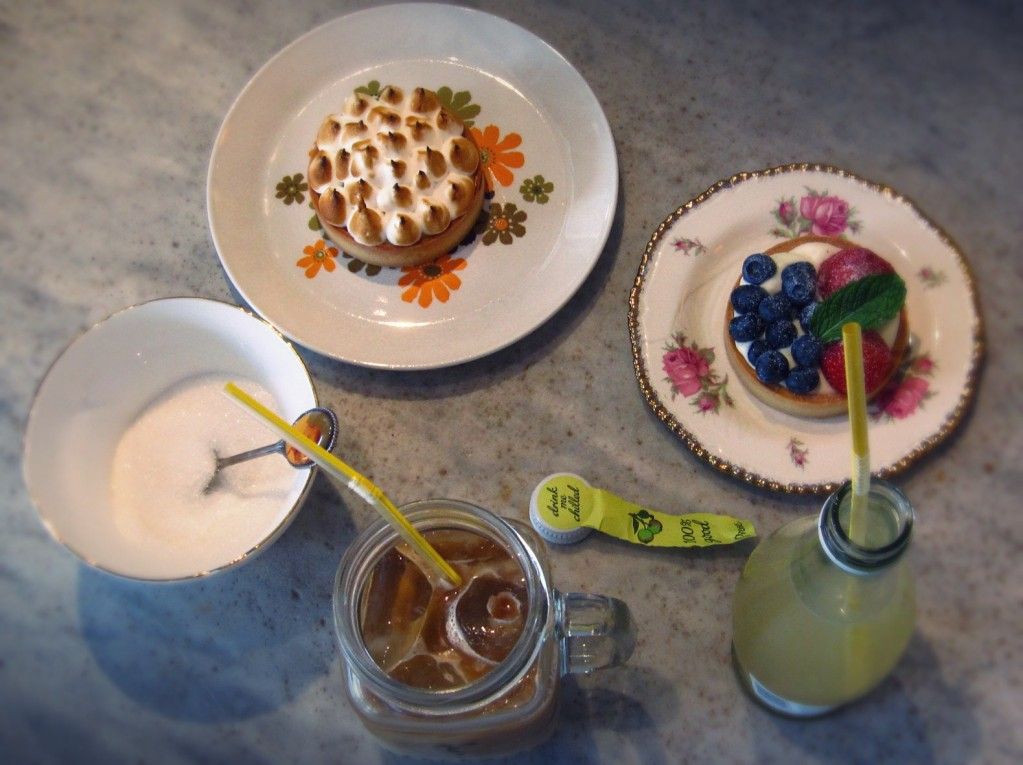 **love the mismatch plates and forks**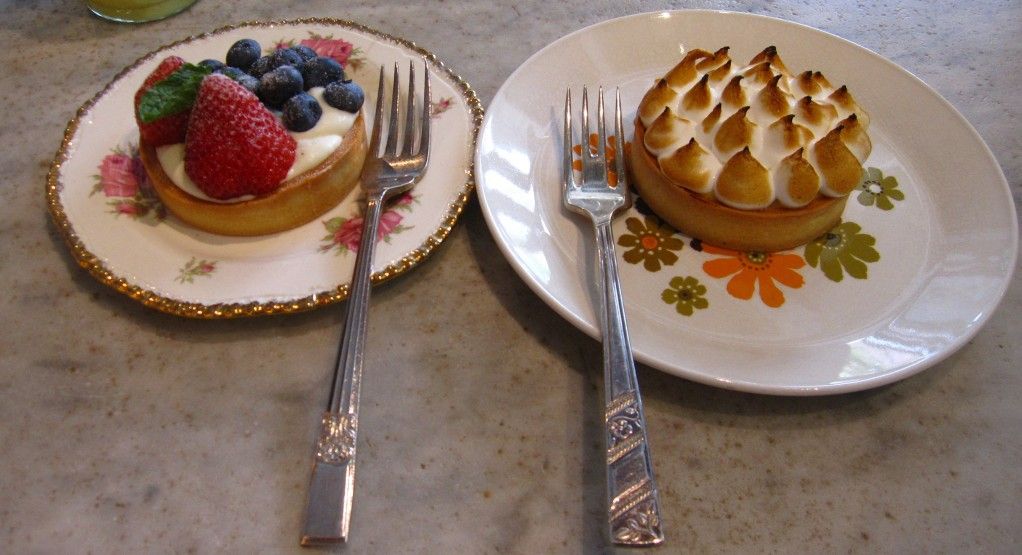 the tart was pretty difficult to break ..not easy to eat with the fork..
may need a knife..cream was really light and not too sweet..
we love it..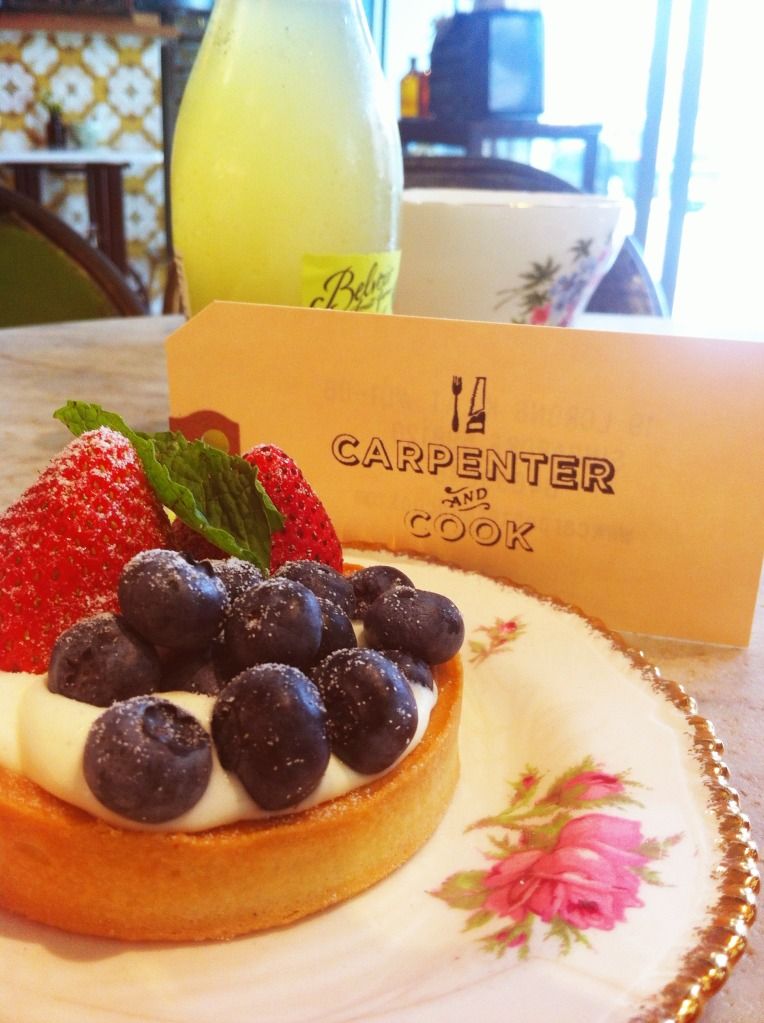 pardon me but i just can't get enough of the tart and plate!
passion fruit filling was not overly sour..and meringue melts in your mouth!
Yum!!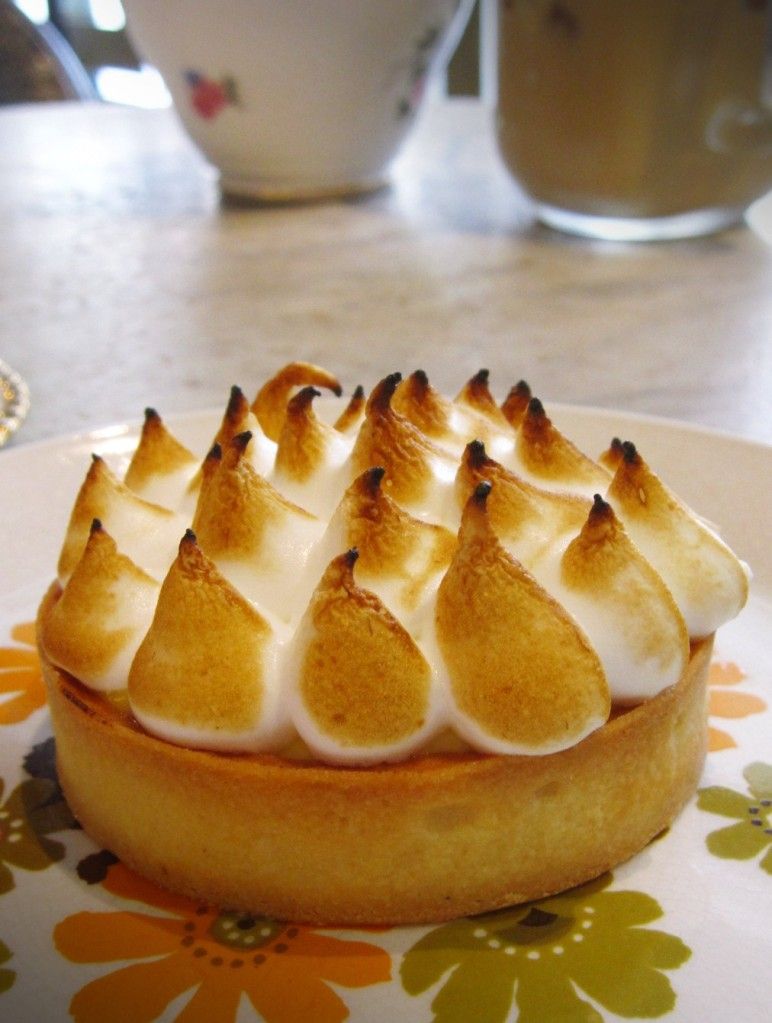 Transported back in time...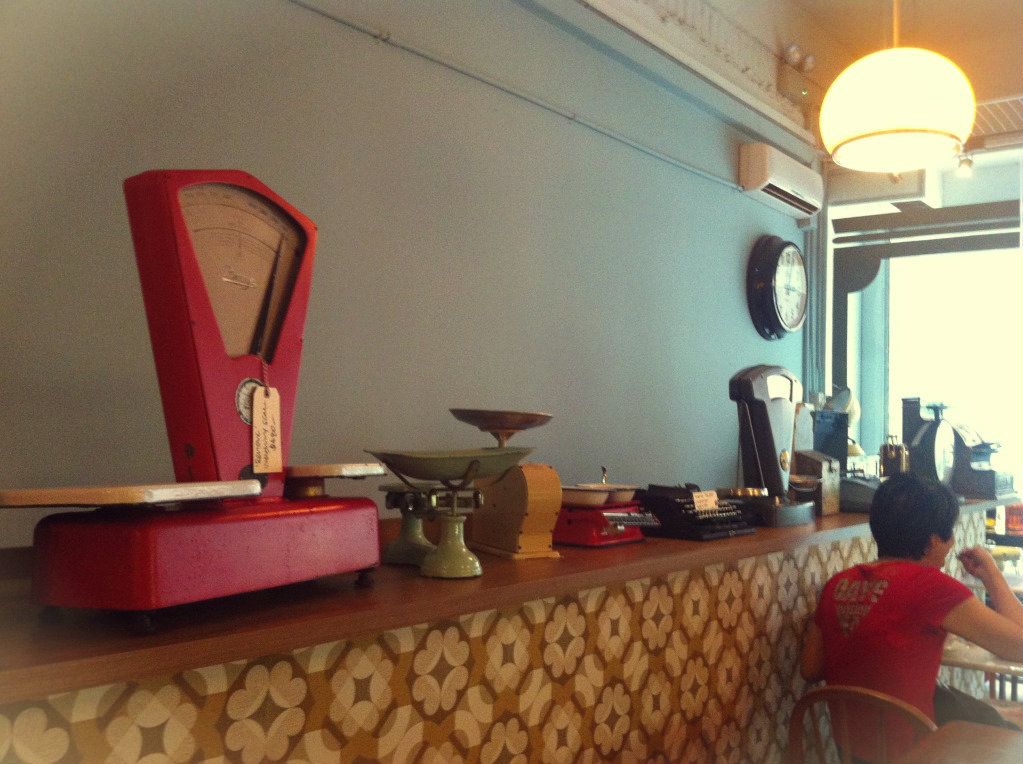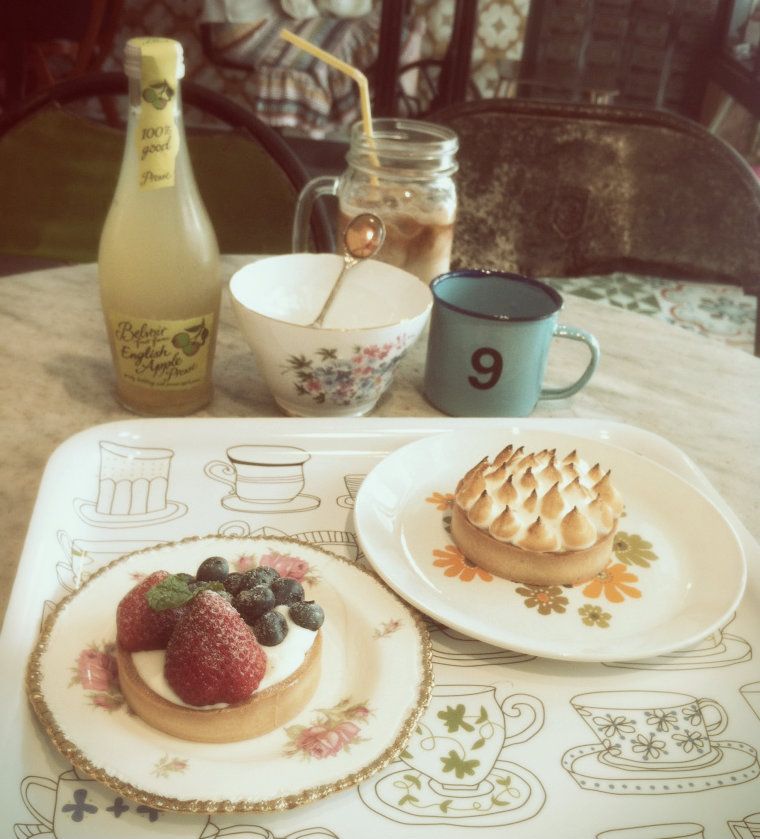 Enjoy your coffee and tarts!
Have a great day you ..
=============
Thanks my friend for the treat and stamp set!