Mus and Eileen goes shopping
Dear Mus emailed me at work ( quite usual of us to do that these days as he has no access to the net /msn in his office.. ) We decided to meet after work for some serious
bitching
and shopping :P My wednesday evenings are free till the end of year! ( No music practice heeheh )
Mus got his new toy -- Nokia E71 . Not quite my kind of phone... but it's good for those who wanna be connected all the time as it's one of those 'smart phones'. Good for Mus hehee....now he can surf at work :P
He
is using this phone too , so are a few of my other friends. As you all know, I take photos almost everyday..so this being a smart phone..doesn't come with a good camera.. I am still pretty please with my sony :}
I got myself a Christmas present.. a white knitted bag from Charles and Keith .. would be nice to get a new phone too, but my k 850i is only a yr old and is still in good shape.
We only settled down for dinner at 9.15pm. It was sinful food galore at Fish and Co. I couldn't remember when was the last time I ate there! The new york fish and chips was good! There's cheese in the batter... nice!
I love this bling bling tree at Bugis Junction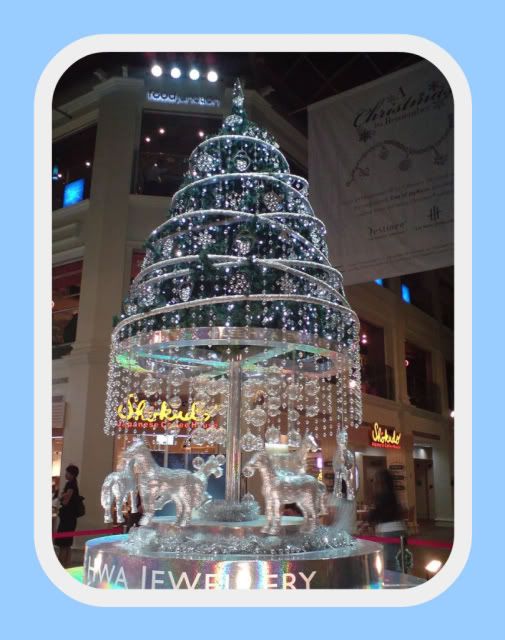 ---------------------
Thursday 11 Dec
After Wednesday's oily dinner, I decided I really have to watch what I eat. Jap food was the order of the night . Quite healthy as we had soup dishes and sushi . Nicole is one young sashimi lover I tell you! She was 'fighting' with us for the salmon belly!! hahahaa..
Oops..just realised I forgot all about mark..He was there too
took these photos for us :)