I had to disinfect my left arm last night!!!!
Why? Here's why!!
I was all changed to go for movies...but decided to put on a gold chain and pendent which I kept in my dressing counter cupboard. I opened the door to the cupboard as I would everyday..nothing special at all. I reached in and took out a box (there was a tassel attached to the cover of my box) where I kept my gold accessories. I felt something tickling my fingers but dismissed it as I though it was the tassel.
With the action of my withdrawing the box out , that tickling feeling escalated up my arm..and by then I was totally screaming and started flinging the box away. The cover landed on the ground and the box fall onto my bed. That tickling feeling was a disgusting idiotic roach!!! Yes, I was cursing and swearing already and reached out for the wet wipes to 'clean' my arm. That horrible sensation lingered on for awhile. I could feel my hairs standing~!! The creature scrambled out of my room and ran meekly to the dark kitchen. I suppose that creature must have crawled into my room when no one's home.. argh!!!!
I had to change out of the teeshirt I was wearing and promptly pop it into the washing machine. I managed to regain my composure , went to the bathroom, poured massive amount of shower gel to wash away that creepy feeling :p I guess you'd never understand how I felt unless u've gone thru something like me. This is my 2nd up close encounter with the disgusting smelly ugly creature!!!
I hate hate hate hate roaches~! What should I do now? There are quite a few dark corners in my room..more could be lurking around!! Sob sob.. I need more traps and baygon :P
Okay, that was the end of my creepy story
-------------------------

Friday lunch @ Chrissy's place
Due to some unmentionable reason, Chris kinda 'owed' me one lunch.. heheee..so here it is! It was a very fusion lunch! hahahha. There was ang mo soup, curry chicken and sashimi! Really east meets west! :P
Clam Chowder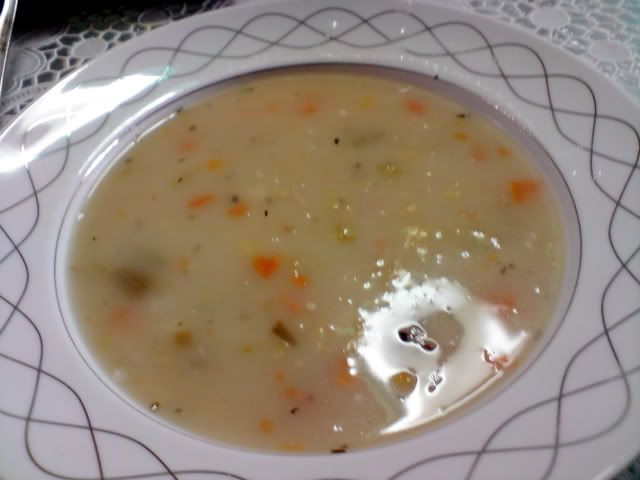 This is really nice and cheap!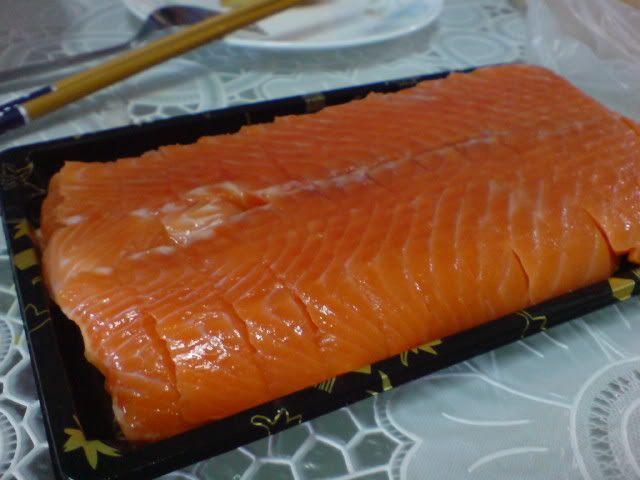 Spicy !
Managed to spend some time with the
naughty girl :]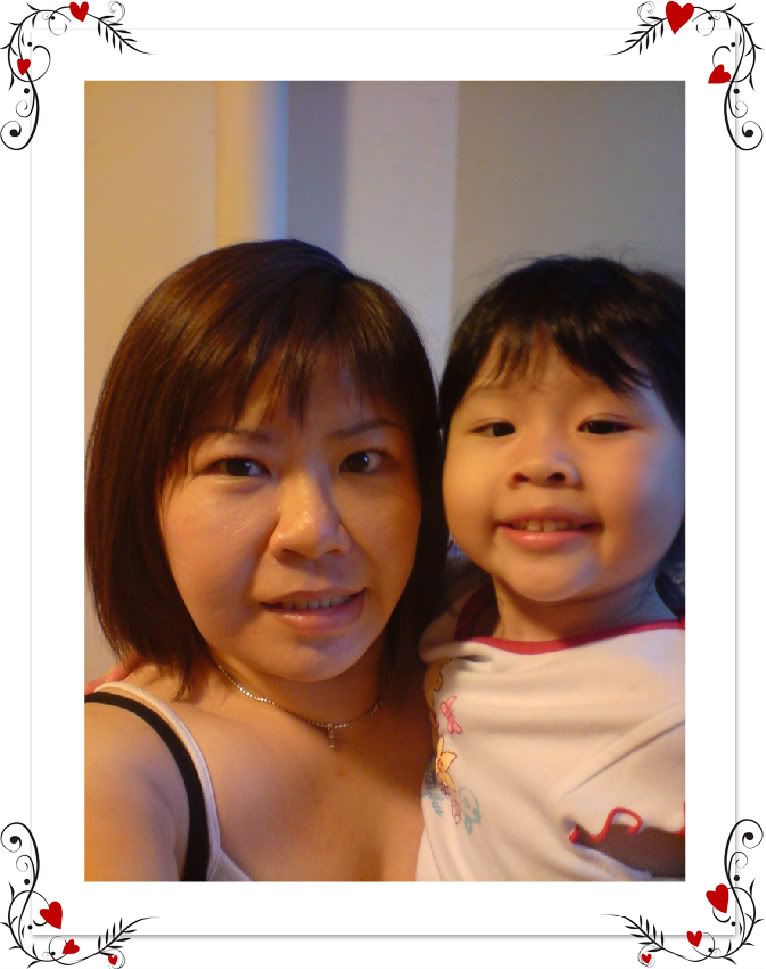 ------------------------
Last Sat 30th Aug
Lunch @ Sharon's
Didn't take any food pics.. the gang attacked the food b4 I can snap :P
Sharon's nephew- Ryan
Isn't he cute? he's showing me the dino on his tee